Young Irish girl Eilish (Saoirse Ronan) heads off to America in the 1950s and a new life in Brooklyn as she has struggled to find work and romance at home. Once there, and over the homesickness, she soon starts to thrive in her job in a department store and takes night classes in book-keeping to lead her towards
her dream job in accounting. Eilish also finds herself meeting and falling in love with Tony (Emory Cohen) but when a family tragedy occurs back home Eilish must make the tough decision to return to Ireland for a few months and leave Tony behind. Once home, things get harder for Eilish as she is offered her dream job and starts to become close to new friend Jim (Domhnall Gleeson). Eilish must then decide whether to stay in Ireland or return to Brooklyn and to Tony.
We are starting to creep closer to the awards season and there have already been whispers of nominations for Brooklyn, therefore I was intrigued to see it – also I love the Irish accent so a whole film that revolves around Ireland/Irish people was heaven for me! Brooklyn is a beautiful film, everything from the storyline to the settings to the cast makes it a thoroughly enjoyable watch. There are moments of laughter and plenty of tears (10 minutes in and I was crying as Eilish says goodbye to her family) but don't let that put you off!
Saoirse Ronan is supurb as Eilish, she gives us the naivety of a young girl leaving home as well as a strong
resolution to make a better life for herself. There are plenty of emotional moments from Eilish and Saoirse delivers them perfectly. You will fall in love with her character and really feel her confusion and heartache when she is struggling to decide whether to return to Brooklyn or stay in Ireland. Saoirse is definitely one to watch, I can see big things happening for her in the future after this performance!
The rest of the cast is filled with both acting greats and relatively new ones. The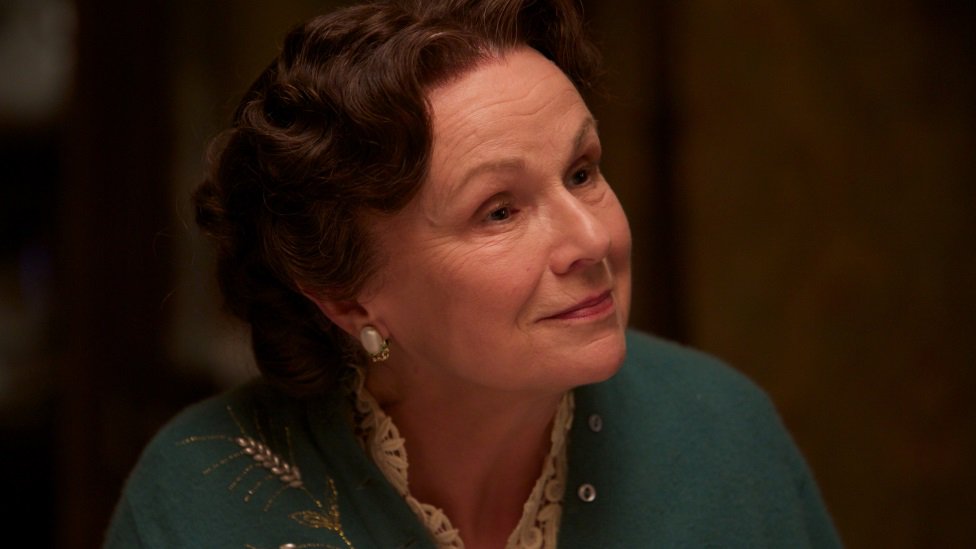 brilliant Julie Waters plays the head of the boarding house in Brooklyn where Eilish stays. Her character Mrs Kehoe is the typical older Irish woman with her Catholic views and strict rules. She has probably the best lines in the film, all of which will have you laughing out loud. Another acting great is Jim Broadbent who plays Irish priest Father Flood and helps Eilish settle into her new life in America. Jessica Paré (aka the second Mrs Don Draper from Mad Men) makes an appearance as Eilish's new boss and of course the lovely Domnhall Gleeson (About Time) is Eilish's second love interest – though he isn't actually in it for very long, turning up over an hour into the film.
I really loved this film, it's a brilliantly acted piece and will have you going through all sorts of emotions. There are a few twists and turns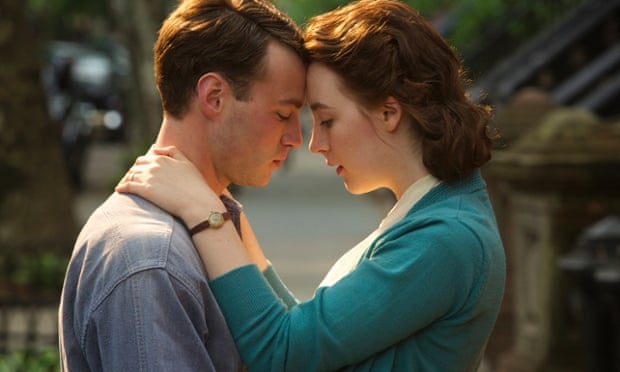 that will surprise and shock you and will keep you gripped the whole way through. Eilish and Tony's romance is very sweet and you will love the two of them together – which only makes it harder when Jim arrives on the scene! Brooklyn is a lovely film to watch (though make sure you have plenty of tissues!) and definitely deserves any nominations it may receive. The only slight problem I had was a few times I struggled to understand Tony's thick Brooklyn accent but other than that I loved it!